MEET OUR IMAGINEERS
We are a creative & strategic agency
that strives for perfection in every project.
Having had success in the entrepreneurial world ourselves, we know that every successful venture begins with planning, strategy & design.
Let our team of experts navigate the way.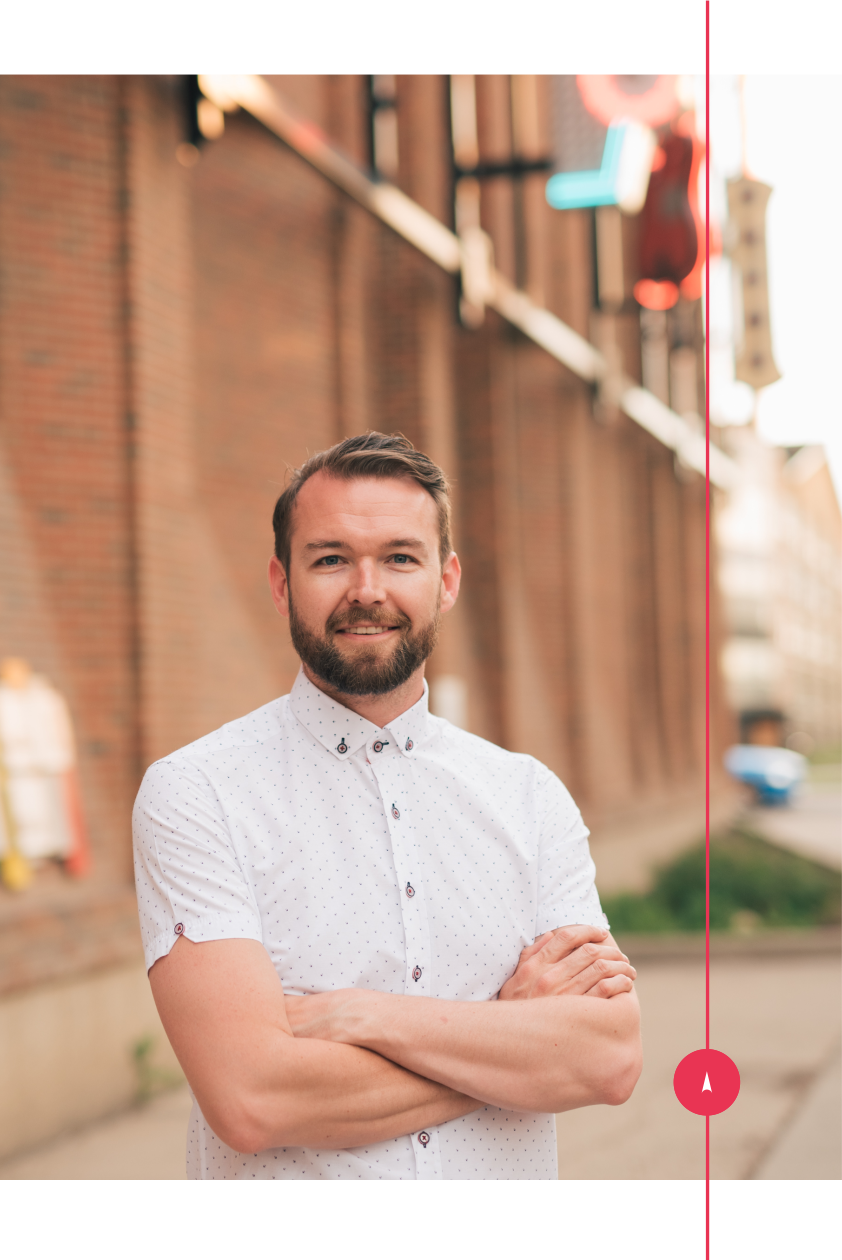 PRESIDENT & PROFESSIONAL DAYDREAMER
Kelso Brennan
With a formal education in Software Development, Project Management, Lean Six Sigma, and an Executive MBA on the way, Kelso lives and breathes continuous improvement and innovation. His ability to connect the dots with professional networking and volunteering make him a powerful asset to our organization and fellow entrepreneurs. Kelso is passionate about mentorship, giving back to his community, and expanding his network of companies through talent acquisition and partnerships. As a former Credit Union Board of Director and Chamber of Commerce Director, Kelso has direct experience with professional governance, risk management and community development. As the current President of the Alberta Sign Association and an active member of the NAIT Graphic Communications Advisory Committee, Kelso continues to influence the industry with relevant advice and guidance. His passion to help other organizations truly grow sets him apart from the rest as he wants everyone to succeed!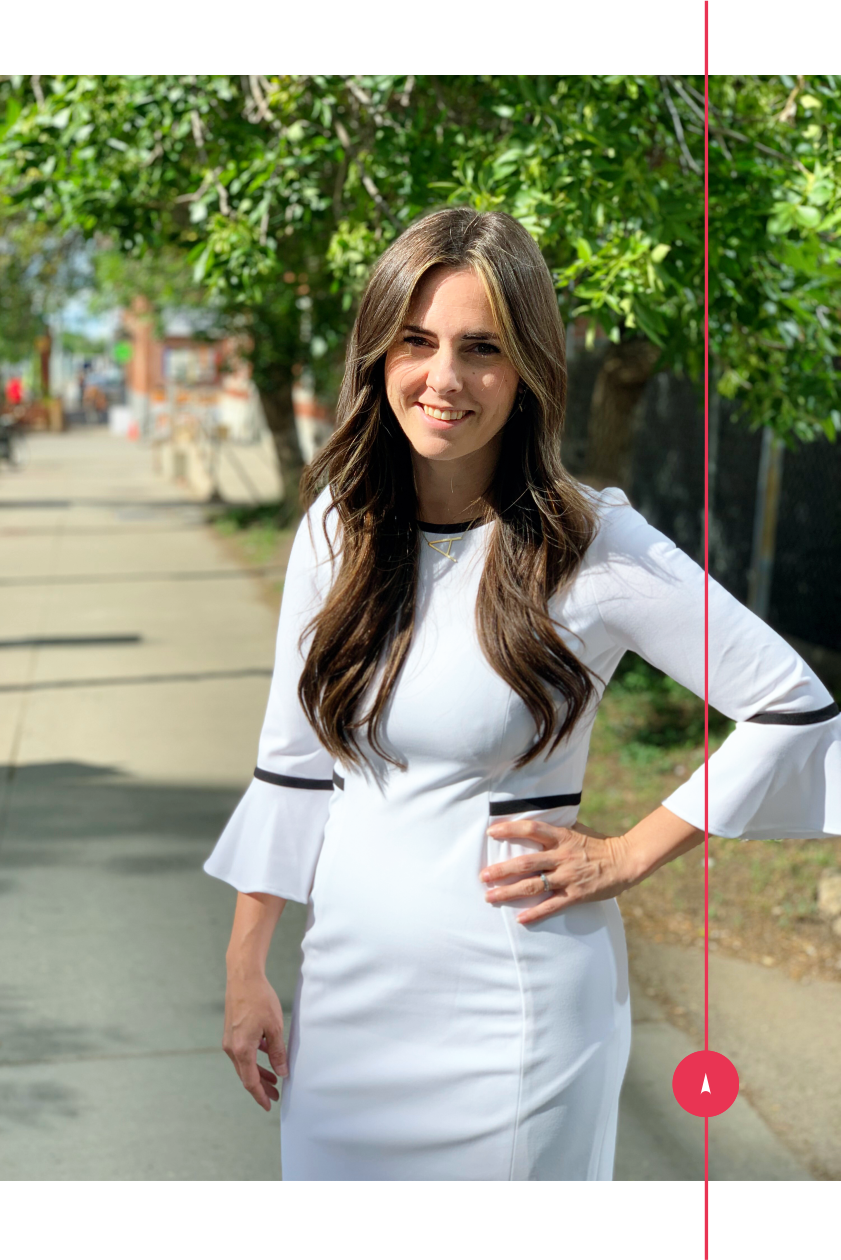 They don't call her The Queen for nothin'! Ashley makes her presence known in each project, while retreating to the background so she can block out the noise and get shit done! As an introvert, Ashley rarely craves the spotlight, however, she's a strong female role model with a knack for project management. Although Ashley is a proven math genius - boasting the highest marks in advanced mathematics in Alberta and having completed multiple levels of actuarial science certifications - her true passion is in design. And, lucky for us, design is at the heart of every project! Whether it's web design, corporate identity creation, or environmental graphic design, Ashley is a true jack of all trades! Not to mention she is an amazing mother of three, an investor in residential and commercial real estate and has most recently been instrumental in growing The Banff Sign Company three-fold in only one short year! We often marvel at how she can be so many things to so many people but, then again, that's what Queens do!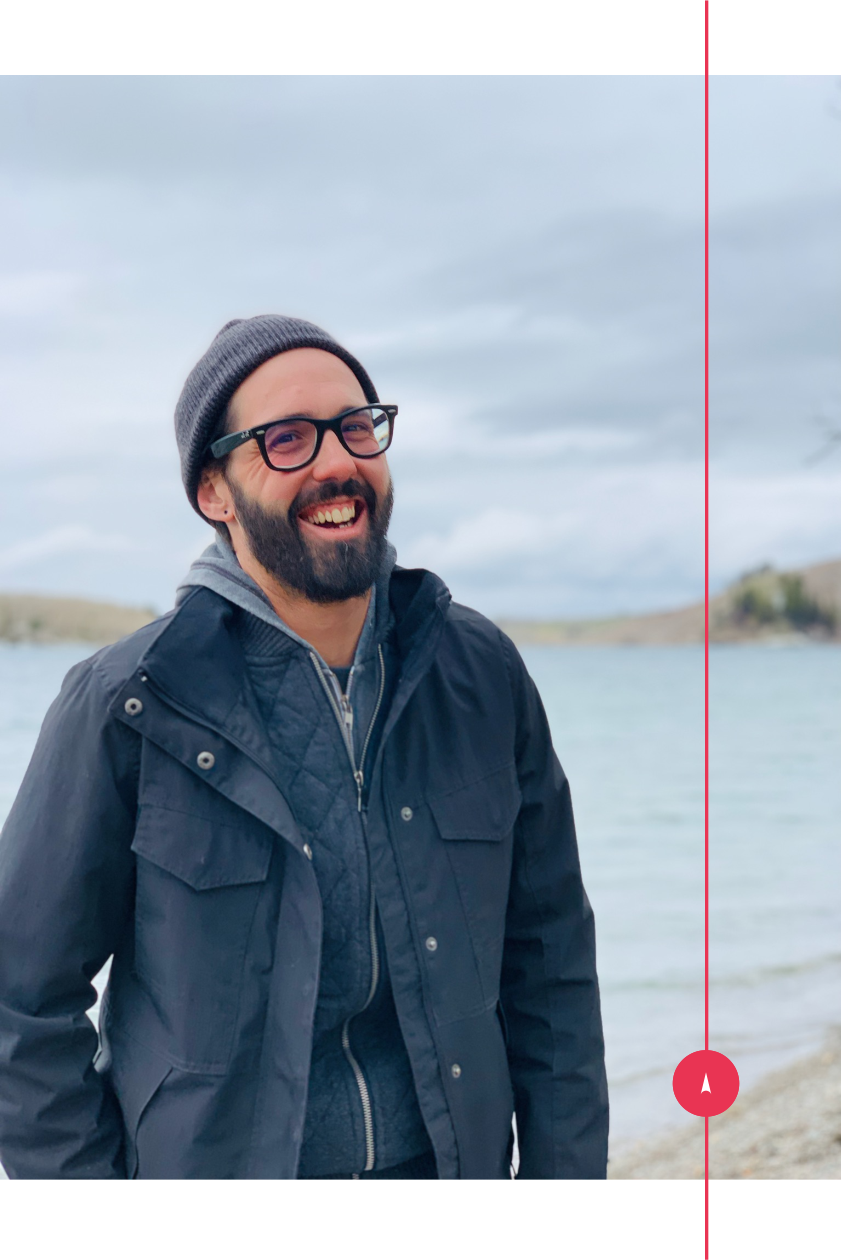 SENIOR GRAPHIC DESIGNER & MAN IN BLACK
Brendon Rayner
Brendon has been a graphic designer and wayfinding specialist for over 20 years! Having been directly involved in over $65 million dollars of creative projects throughout his career, Brendon has taken his high school work experience and passionately transformed it in into a career. As the Brennan's first employee and partner, Brendon joined the team 10 years ago, personally growing at each phase of the company's lifecycle. Brendon has been crucial in forming the company culture at Thinkwerx, 310-SIGN and now as the General Manager of The Banff Sign Company. With a background in production management, digital printing and graphic design, Brendon has worn several different hats throughout his career. Although his job title has changed with each acquisition, the one thing that has remained is his loyalty to the team and his passion to continually hone his craft in the industry. You won't find anyone better - personally, or professionally!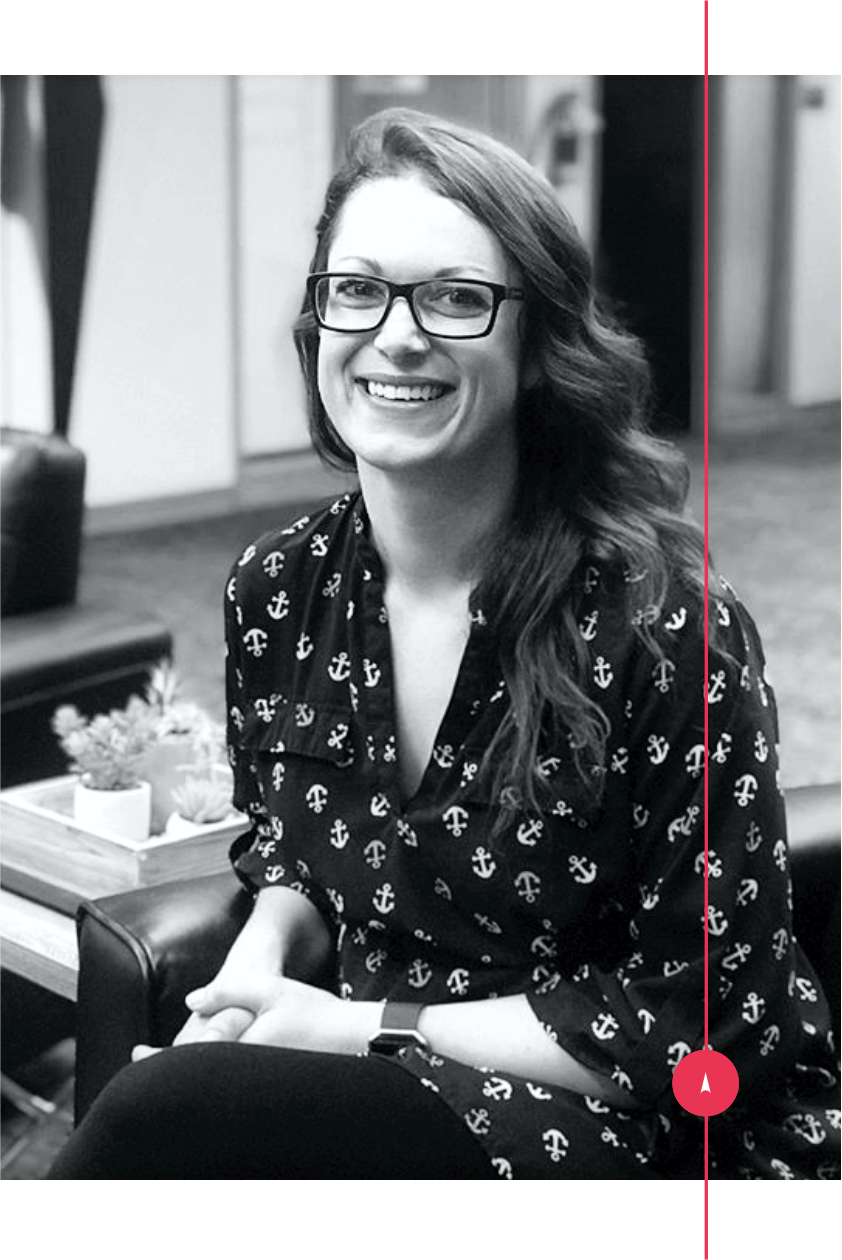 CREATIVE LEAD
Katie Sutherland
Katie is a wayfinder and map aficionado. She began her education at the UofA BA program with a Major in Psychology and Minor in Sociology. However, her creative itch took over and she changed gears. She switched to NAIT and obtained her diploma in Digital Media and Information Technology (DMIT). Her passion for all things design was ignited and she committed to becoming a professional Graphic Designer. Straight out of school, she began working for Hi Signs | The Fath Group as a junior Graphic Designer. This is where the magic happened and Katie's love for wayfinding and design flourished. She became the Creative Lead and continued to enhance her understanding of wayfinding strategy and design. She has created wayfinding programs for several facilities, including a 700,000 sq ft cannabis facility.
Throughout her design career, she noticed that there are many evidenced based practises for how individuals navigate their environment or how they understand visual information. Her journey has come full circle as she has returned to finish her degree in Psychology to enhance her wayfinding and design and bring some nerd knowledge to empower individuals to get to where they need to go!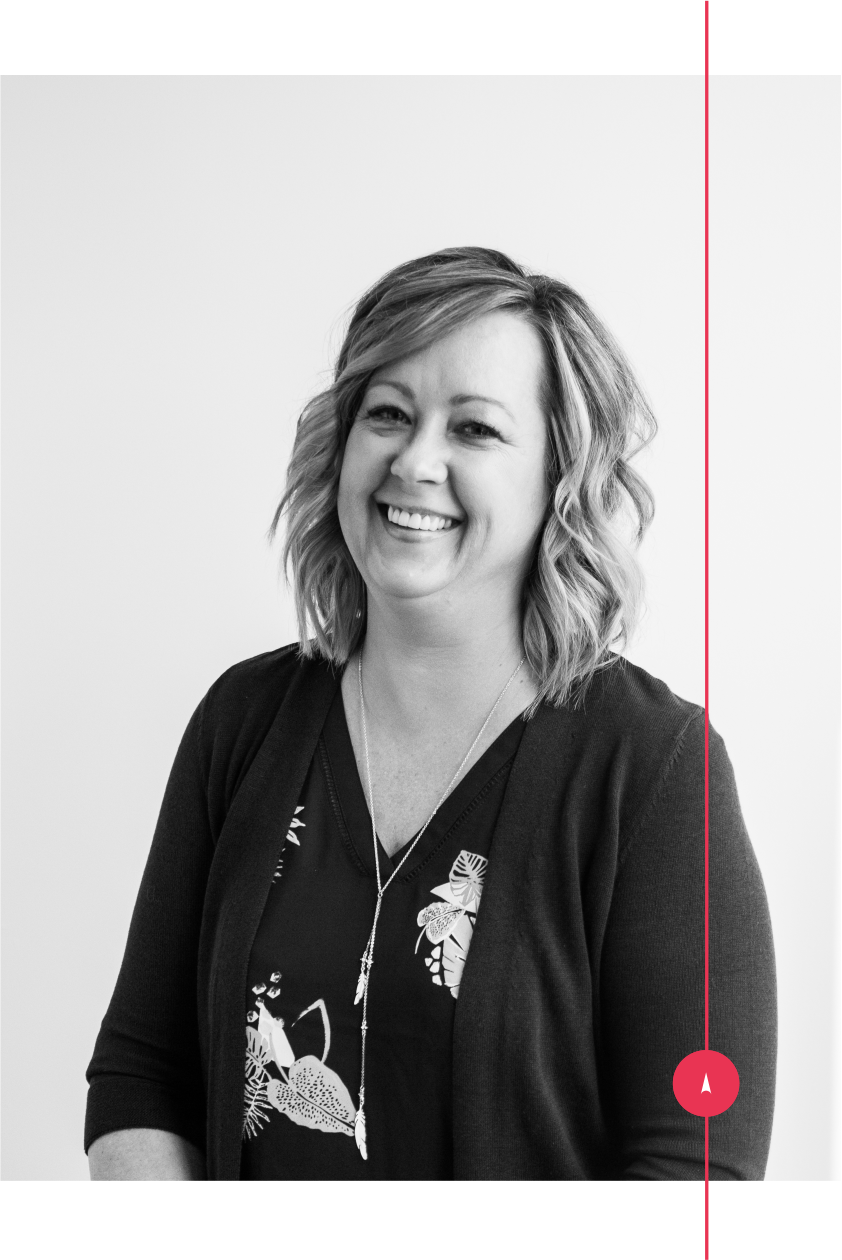 ADMINISTRATION MANAGER & MONEY MAGICIAN
Roxanne Klassen
Roxanne is our Money Magician. Making it disappear is easy… but making it reappear is where the magic happens! Roxanne helps dissect and interpret our confusing corporate structures. With a never ending to-do list, Roxanne helps keep everything organized and on-track thanks to her professional background in executive administration, bookkeeping and insurance. Roxanne has been her own homebuilder, developing several spec houses with her husband and extended family. Aside from being a dedicated mom, she's actively involved in volunteering within her community through fundraisers, youth sports and networking events. When it comes to organization, Roxanne is as sharp as they come!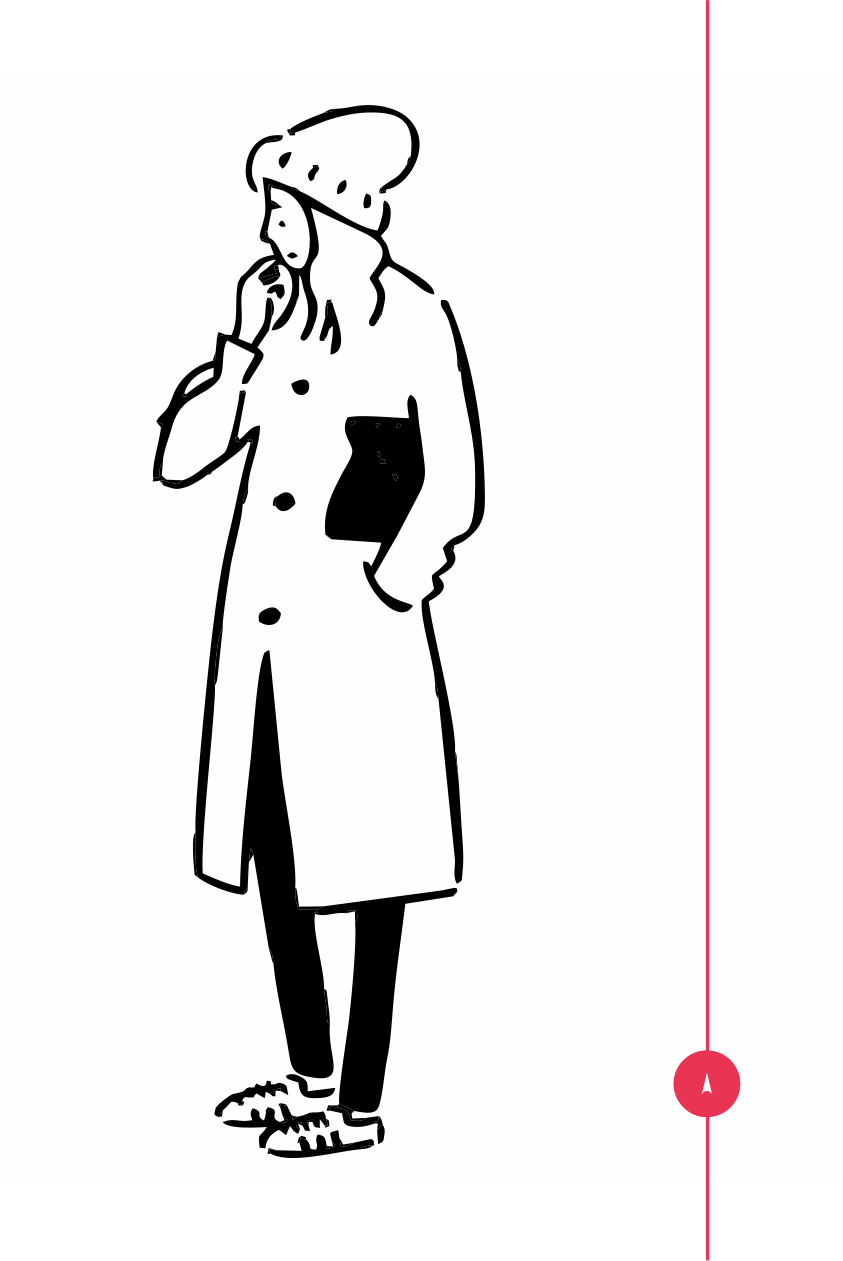 GRAPHIC DESIGNER & BOW VALLEY ALLY
Ally Pehlemann
Ally hails from the east as an Ontario native, but her heart lays in the Rocky Mountains of Alberta. As an experienced graphic designer and production assistant, Ally is well versed in signage and wayfinding which help people navigate their surroundings. Being that Banff, AB is home to World Destination Sites, tourists from around the globe travel to the rocky mountains to be inspired by the true awe of the powerful rivers, glaciers and skyscraping mountains. With this in mind, Ally has helped develop universal communications and wayfinding strategies based on pictograms and symbols to help accommodate multiple nationalities and language barriers amongst travellers. Her passion for graphic design and quality craftsmanship run as deep as the canyons and caves underlying the very place she calls home; Banff, Alberta.